The 2 Lives
Steven Pressfield in his book "The War of Art" writes "Most of us have 2 lives. The Life we Live and the Unlived Life within us. Between the two stands resistance."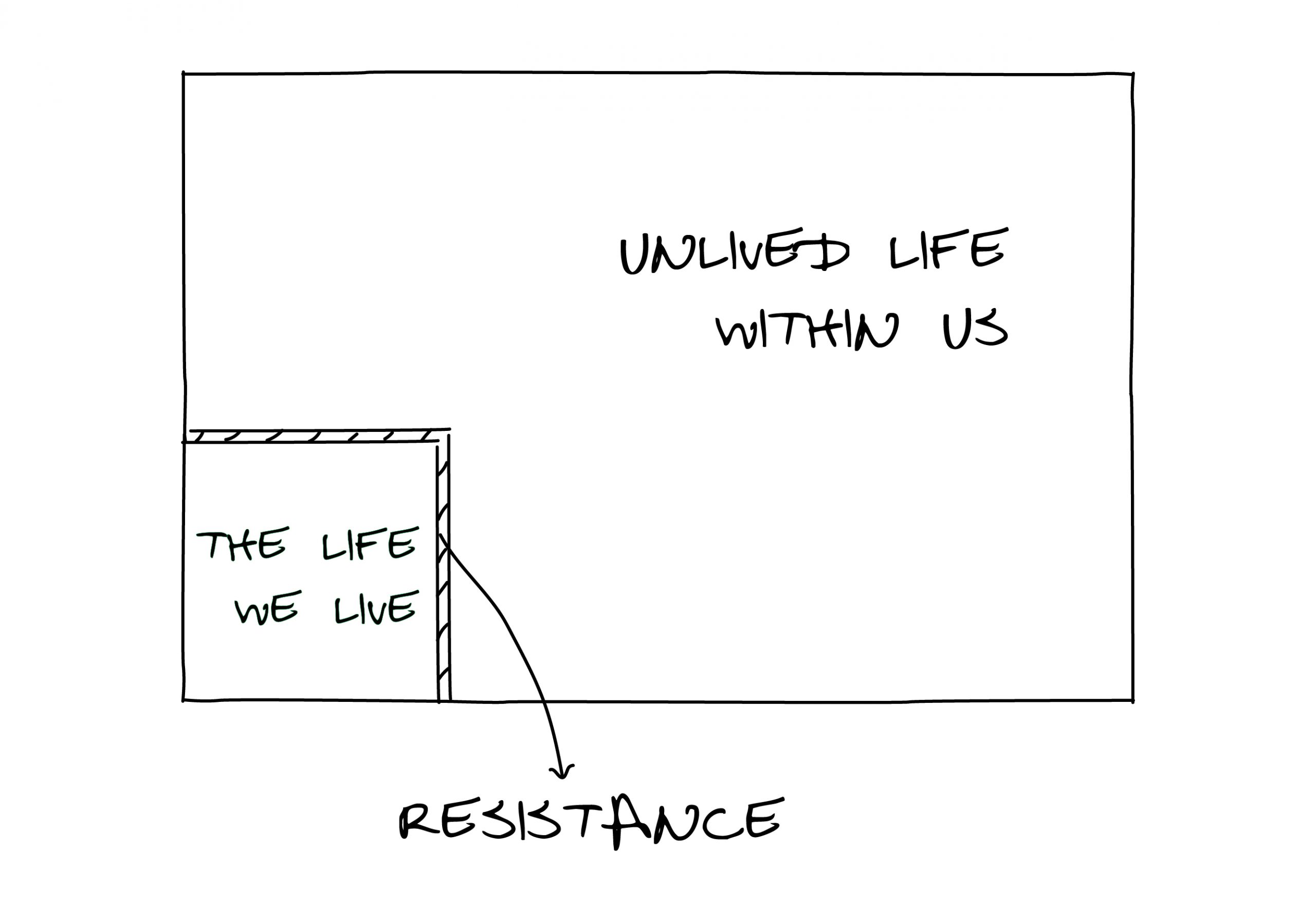 I cannot tell you how powerful and true this is.
Most financial professionals too like everyone have a life they live and one that they will never experience thanks to resistance.
What is resistance?
Pressfield writes "Resistance by definition is Self-Sabotage. Procrastination is the most common manifestation of Resistance because it is the easiest to rationalize. We do not tell ourselves "I am never going to do this." Instead, we say "I am going to do this; I am just going to start tomorrow."
Have you ever been in this situation?
I have seen many financial professionals operating at 10-20% of their overall potential (their current life). There is so much potential that many will never get to experience. However, some will be willing to test their limits, be curious to learn new things, and be ready to experiment. These are the people who will break the walls of resistance and break free of the limited or chained mindset that they are living in.  It should not come as a surprise to you that we live in our mind first and then we live in the physical world as a consequence of how we live in our mind.
You have the power to change your business and your life. Many financial professionals have changed theirs in one of the most challenging financial years 2020-2021. You can defeat Resistance today.
How? By taking decisions Today and getting started on your journey to be the best version of yourselves.
We are super excited to announce the soft launch of a Community specifically for financial professionals who want to be the best in this space globally and explore their unlived life. In this one, P L Natarajan our CEO and me are going to be your Accountability Coach helping you become the best version of yourself. We are starting on May 29th, 2021.
For more details, Register your interest.