Technical Side of Money versus Life Side of Money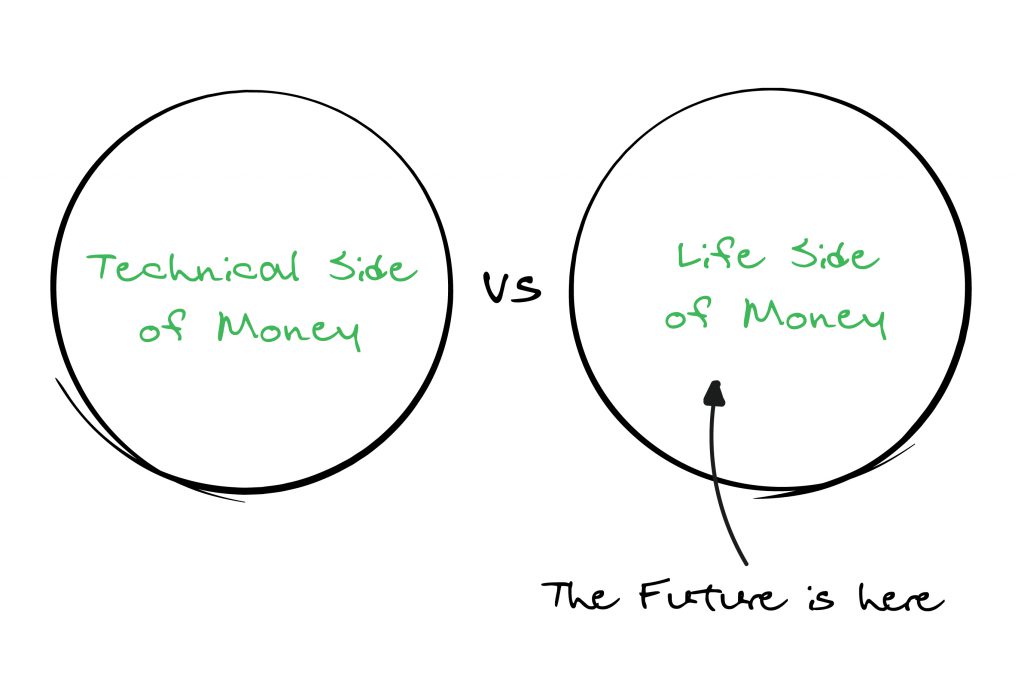 Most distributors and advisors obsess over the technical side of money – the products to choose, the benchmarks to beat, costs, returns, designations, better excel sheets and so on. They think that this is their differentiation and value add to a client. However, every value proposition sounds extremely similar and the client promise is setup for a failure at the outset of the client relationship. Best of all we send monthly or quarterly statements to show how this promise is not kept (because the focus is products and returns).
The Future is about Focusing on the Life Side of Money.  How can you help a client live a Happier Financial Life? How are you getting clients to make progress in their financial lives?
Think about how valuable your guidance is to the client that even in COVID-19 times, he/she is able to maintain his/her lifestyle and does not have to worry about money. How valuable is your offering when it can help a family sleep well at night knowing that they are doing OK and that they are on track? There is no cost/price that you can attach to this (because it is priceless) and clients feel this when you have done this for them.
If you do this in a world class way, you do not need to show quarterly reports to justify your value.
Your role is to Answer Life's Expensive Questions such as "How much is Enough to lead the life that I want? Do I have Enough? What do I need to do to have Enough?"  (This is not an exhaustive list, but I am sure you get the drift.)
The Future is all about focusing on the Life Side of Money and the sooner you get this, the better and stronger your firm will be.