Pathfinder or Bystander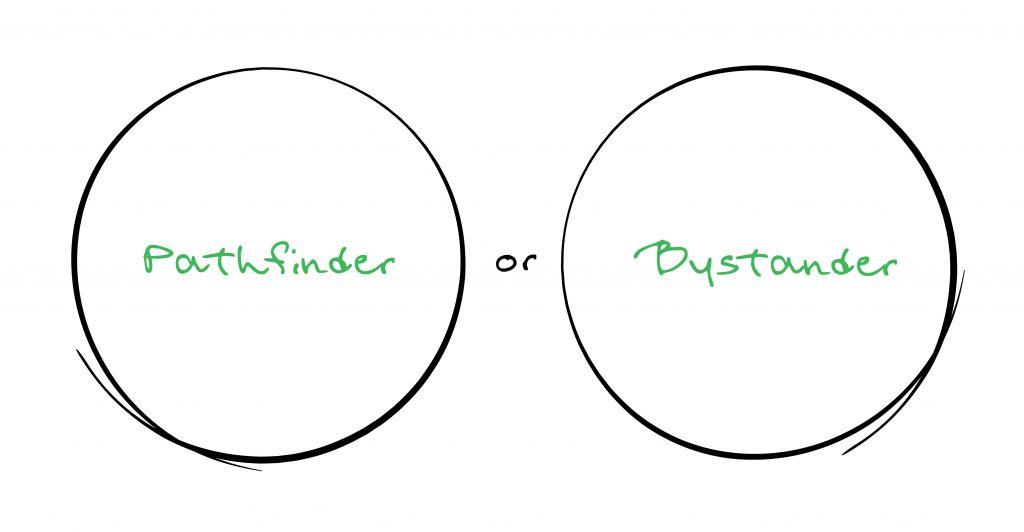 I had heard (New York University – Stern School of Business) Professor Amy Webb talking about Pathfinder and Bystander companies.
Pathfinder companies are those who understand the trends happening in their industry and utilize them to their advantage.
Bystander companies are those who choose to do nothing. I think they see the trends but like most people feel nothing is not going to happen to them or impact them. In short, they let things happen to them.
The trends in our industry and profession are clear:
There are no geographical boundaries anymore and thus competition will be fiercer.
Customer adoption of Technology has accelerated beyond imagination. People are far more comfortable meeting virtually. Tele Wealth is here to Stay.
People want personalized solutions. Additionally, the value proposition is shifting from pure investments /transactions to helping people find a purpose/meaning for their money (Live their Happiest Life).
There will be many regulatory changes that could force business models to change.
Finally people are craving for Human Connection and thus your Client Experience becomes paramount.
There are many more, but these are sufficient ones to get your thinking energized.
So, what type of person or firm are you?
Are you going to be a Pathfinder and take advantage of the trends happening in your industry/profession?
OR
Are you going to be a Bystander and let your business be destroyed by the termite of INACTION?