Love, Purple Cow and Angavastram
While the headline might seem a bit odd to you at first, there is indeed some connection among the words. Last week, I was in Chennai to attend "IFA Galaxy's Summit 2023." Before I get deeper into the post to share the connection, I must acknowledge that this was the finest conference of our industry/profession amongst the ones I have attended in India. And it was clearly so because of the warmth, hospitality and the focus on attendee experience by the organizers (needless to say, it was very tastefully executed).
"Love, Love and Love" roared Sudhanshu Mani (one of the speakers), the retired General Manager of government owned Integral Coach Factory (ICF), located in Chennai. His team was responsible for the Vande Bharat Express formerly known as Train 18, a high-performance, electric multiple unit train operated by Indian railways. Mr. Mani shared his wisdom on leadership through the lens of his journey at ICF.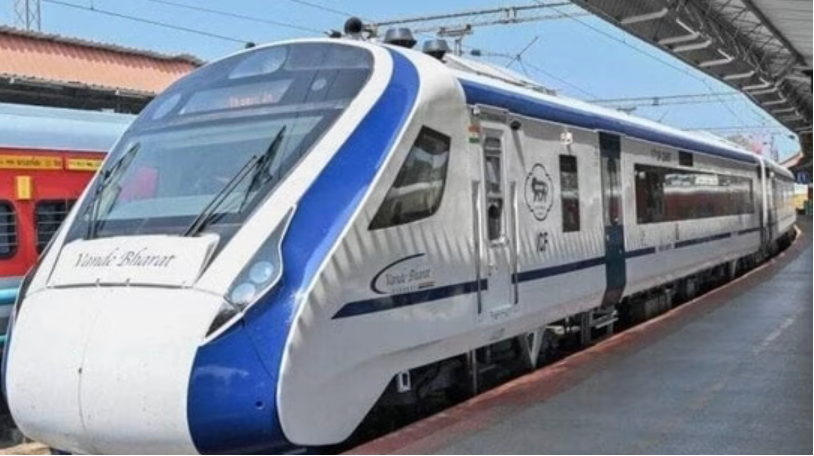 His slide had the following headline, "To do anything anywhere, you need first and foremost?"
Can you guess the answer?
I can wait because this is indeed important and one that can completely change the way you look at your craft and art (not to mention your business or practice).
Did the following words come to mind: Vision, Leadership, People, Resources…?
If they did, don't worry, you are not alone.
While Vision, Leadership, People, Will, Determination, Planning are all good…but first Love, Love and Love.
Mr. Mani explained these 3 Loves.
Love Your Organization.
Love Your People.
Love What You Do.
My message, he said, "Love whatever you do."
I couldn't agree more. Love is the operating word here. The culture of a world class organization is built on the strong foundation of love, care and excellence.
Love what you do. Love your team. Love your clients. Love the contribution you make in the lives of people. And let me tell you a fundamental truth. Love has nothing to do with products, economy, markets and returns. As I have often repeated, it is all about helping people live the life they have imagined with their money. It is all about making a real difference in the lives of people. It is all about helping people live HappyRich.
But love like trust (the most important currency of the work we do) can never be forced. It has to come from within. No one can give it to you or teach you how to feel it. You have to feel it. You have to viscerally understand the real power of the work you do- Transforming lives.
In his book "Around the Year with Nick Murray", Nick wrote, "Knowledge is fine as far as it goes, and you will surely acquire all you need in due time. But excellence only comes from engaging people on an emotional level – which is where they make all their financial decisions."
And excellence in the profession comes down to love (and care). Therefore, you and your team must internalize, deeply believe in this word and integrate it in everything you do. In short , do everything with love.
On the second day, I briefly attended the session by a gentleman Sarvanan, whose firm's name started with the word Purplepond. This word instantly reminded me of Seth Godin's book "Purple Cow: Transform Your Business by Being Remarkable." Seth wrote – "You are either remarkable or you are invisible. The old ways of marketing are dead and now being safe is too risky. You must be remarkable. You must be a Purple Cow."
The point here is to stand out (from the sea of sameness) by creating and delivering a world class offering and client experience.
And how do you be a Purple Cow?
Hint: Love, Excellence…
The important questions for you then are "Are you a Purple Cow (remarkable) or are you the same as everyone else?
Are you having conversations about products, economy, stock market, returns as others or are your conversations remarkable?
How are you making your prospects and clients feel when they visit your office or speak to you for the first time or the nth time?
And it all comes down to, how do you become One (Purple Cow)?
This brings me to the third word in the headline – Angavastram.
An Angavastram is shoulder cloth worn by men in India especially in South India. It is also offered as a mark of respect to guests, elders and teachers.
As every speaker went on stage during the IFA Galaxy Summit, he (the ladies were greeted with a shawl) was greeted and warmly welcomed with the Angavastram. While this might seem like a trivial thing, it was nonetheless an important part of the overall client (in this case the speaker) experience. I could see that this gesture/act was not forced. It was natural, sincere, and warm. And the operating word in this act was none other than…
Love.
This small act of love was a big part of the overall client experience.
Many times, while doing things, we ignore or miss steps. Or we don't do them well. We rationalize by saying – "This does not matter, It's just a small thing."
I am sure we have all done this at some point of time. I certainly have but then I have quickly corrected myself.
Because it's how we do the small things is exactly how we do the big things (even without realizing it). These small things add up. A world class client experience is a by-product of doing these small things with love.
And in our work, it starts right from the time a prospect sees your communication, or when she/he visits your office.
Does the receptionist smile and warmly greet the person?
What happens when they are sitting in the reception waiting to see you?
How do people feel when they visit your office?
Do they experience your warmth? Do they feel the care? And most importantly – do they get to experience your Love, Love and Love?
P.S. I have covered the topic of being remarkable and how to make competition irrelevant in my book "The HappyRich Advisor". If you have not read it yet, buy it here. If you want to implement it, we welcome you to join HRAC – The Mastery School for World Class Financial Professionals. We cover this extensively in HRAC and help you become the wealth firm of the future. To Join, Click Here.